On saturday I've finished August cat, no. 8 out of 12 of the Calendar Cats by Margaret Sherry.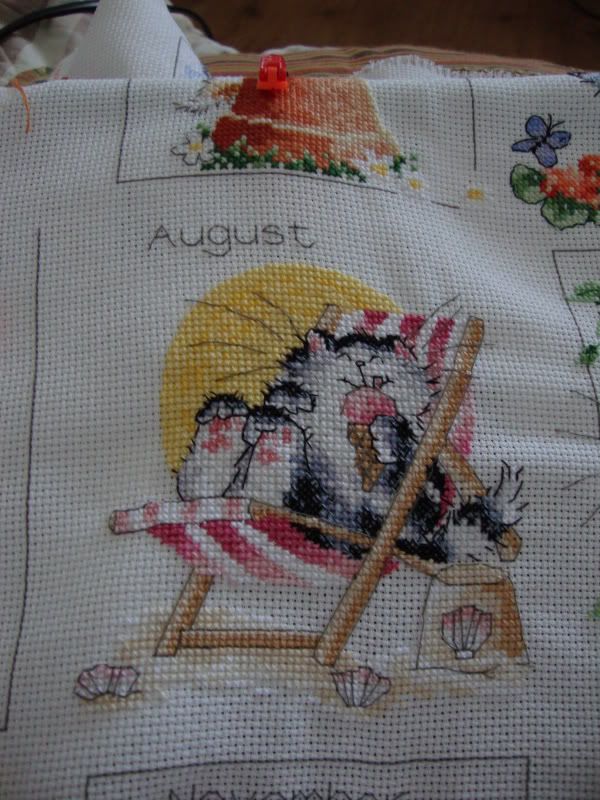 I'm finally starting to see the end of this big project, which I wanted to stitch in a year, a cat per month, while it's been on the wip list for three years now.
Still four cats to go, April and May (just a little of backstitching), July and December.
This is how it looks like right now.
The goal is to finish it by the end on the year.