These are two gifts that I've stitched last winter.
The first is an apron, on which I've stiched Camomilla from Herbs & Spices of Jeremiah Junction.
This was my Christmas gift for my mum.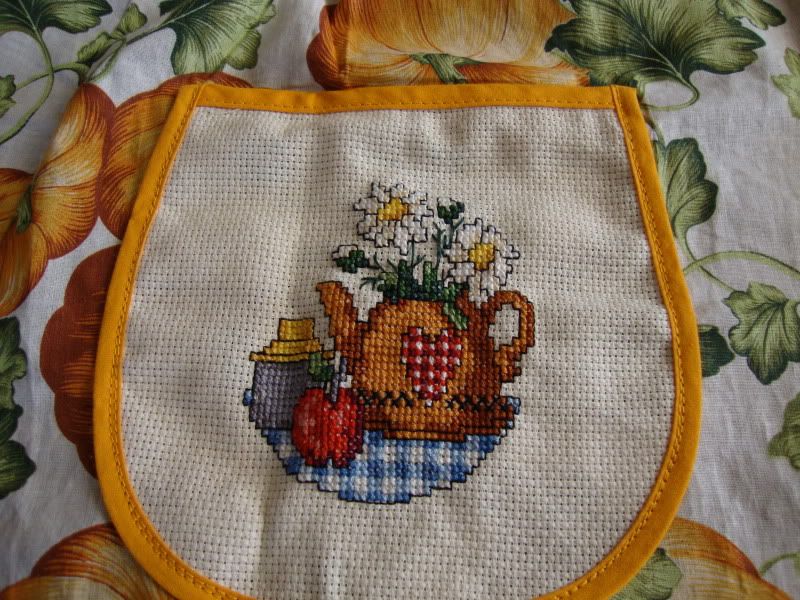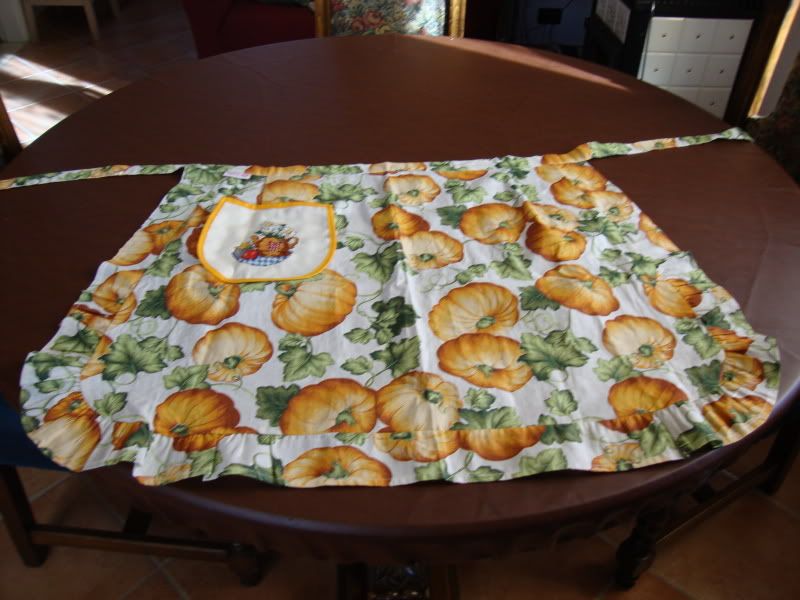 Again from Herbs & Spices here you can see Cloves and Corriander stitched on a oven glove
This was my birthday gift for one of my boyfriend's aunt who turned 80 last fall.