So I've finally decided to learn hardanger!
I've bought a book with big pictures to learn it and tried a simple doily, which looked like this before being cut!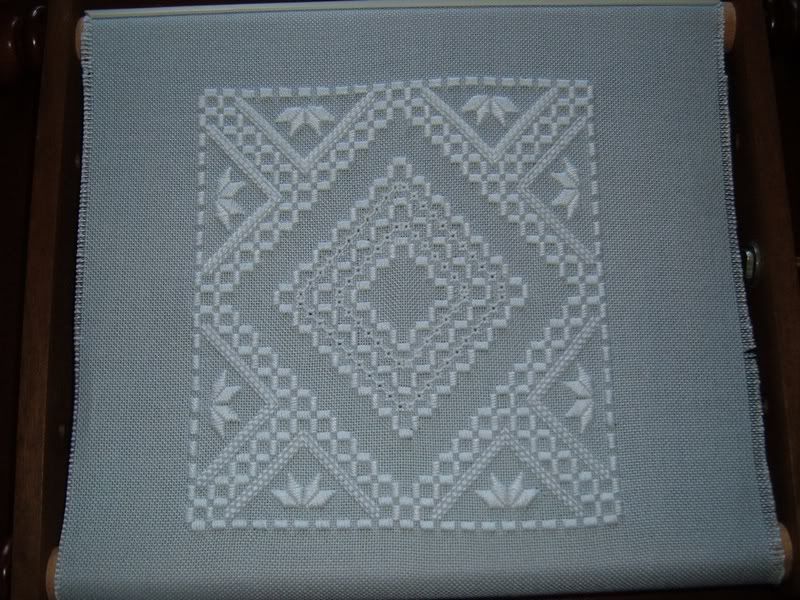 And then I've cut it, and with too much confidence, because near the end of it I wasn't paying too much attention on where I was cutting....and the it came!
Cut in the wrong place!
I was lucky, though, the mistake can be arranged by changing the pattern and using fantasy!
It's been parked now, I've lost the mood for working on it, I don't know if you understand...
I'll try and finish it before the end of the year...along with a long list of other things...Help!